Transported CO₂ for more than 30 years
Transported CO₂ for more than 30 years
We are very pleased to welcome Michael Hansen as our new Quality Manager HSE and Designated Person in Larvik Shipping AS.
He have for years already been working quite close with Larvik Shipping in various areas like ISM, MLC, ISPS, Vetting, Audits etc. Michael are graduated as a Master and have a sailing background from AP Møller Mærsk and from the Royal Danish Navy.
We are very happy to have finalized an agreement with Michael and to have him onboard full time to strengthen our organization.
Michael Hansen will start work full time with Larvik Shipping from 02/06/2020.
Larvik Shipping AS have signed a new management contract with Nippon Gases.
The vessel M/T Helle (Ex Carol Carbonic) was taken over from the Dutch owner Anthony Veeder by Nippon Gases on the 8th of November.
Vessel will be integrated in Nippon Gases already existing fleet of CO2 carriers, M/T Helle have changed register to NIS and will sail under Norwegian flag and be classed by DNVGL.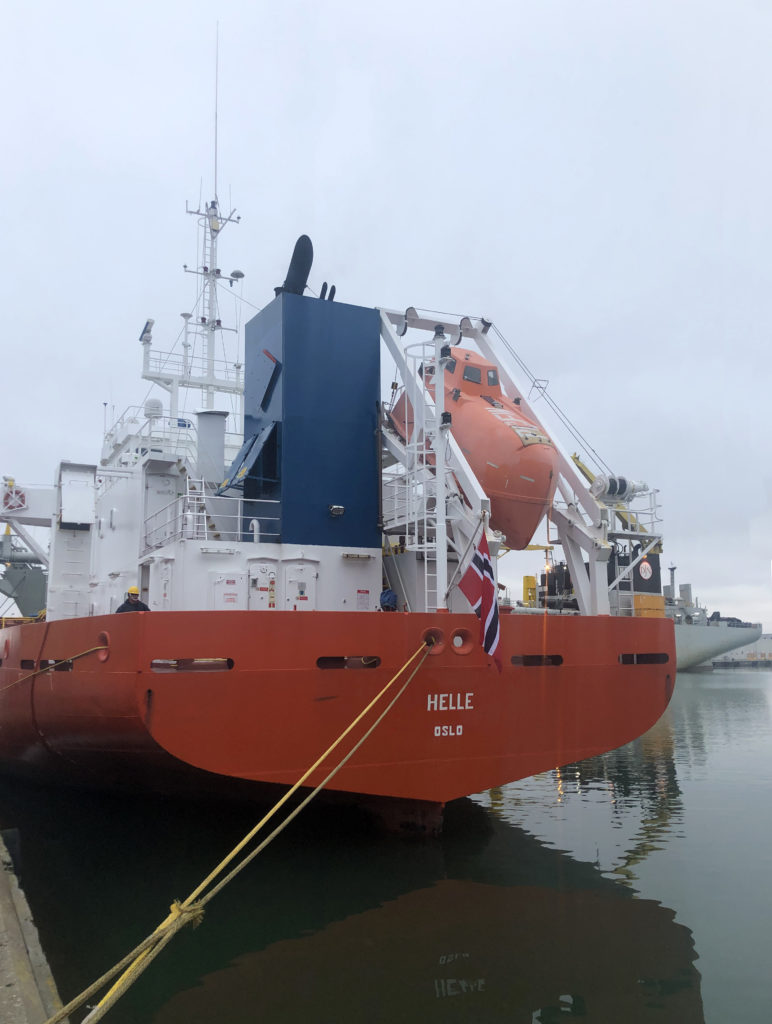 Dette skipet flytter stadig mer godstrafikk fra vei til sjø
– Vi har opplevd en fin stigning i godsmengden fra i fjor vinter. Starten ved forrige årsskiftet var tung med lite last utover bulklaster, men nå ser vi at dette fungerer godt og at vi får stadig mer gods om bord.
HANNAH KRISTINA er et tidligere RO-RO fartøy som er bygd om for å være skreddersydd for transport av gods til oljeindustrien.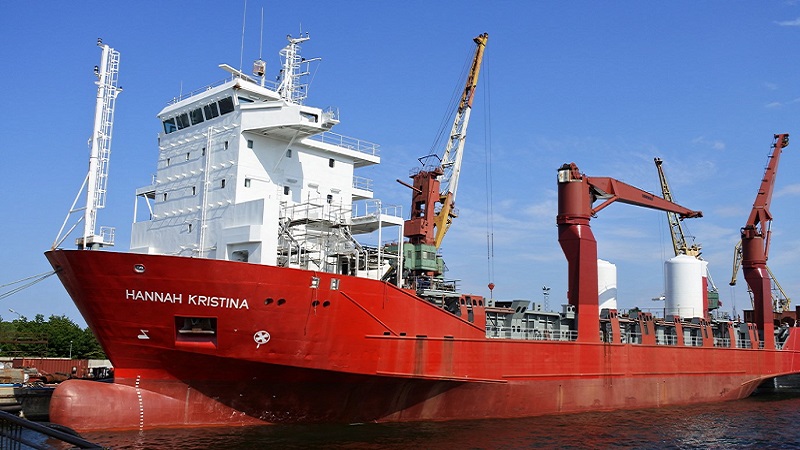 Larvik Shipping AS har i dag signert en avtale med Yara Norge AS vedrørende bygge oppfølging av skipet Yara Birkeland.
The autonomous ship YARA Birkeland
Rederi og ingeniørfirma jubler etter CO₂ -fraktkontrakt
Skal utvikle konseptstudier for frakt av CO₂ med skip fra øst til vest.
Dette er et av flere potensielle design fra Larvik Shipping. Skipet er 160 meter langt. Illustrasjon: Polarkonsult
Gassco awards study jobs for CO₂ transport
"We're very pleased to award contracts to Larvik Shipping and Brevik Engineering covering conceptual studies for transporting CO₂ by ship," says Gassco CEO Frode Leversund.
"These companies provided the best tenders out of the five submitted. Further assessments of CO₂ transport will make an important contribution to realising a full-scale Norwegian solution for carbon capture and storage (CCS).
Today we have signed a new management agreement for the vessel MV Hannah Kristina. For the coming years we will do the technical management and crewing for the vessel. Vessel will be registered in NOR and manned with 32 Norwegian sailors. Vessel is chartered on a "Time-Chart" contract to Kuehne+Nagel and Halliburton. Vessel is presently under conversion in Tallin, and will be trading from June 2017.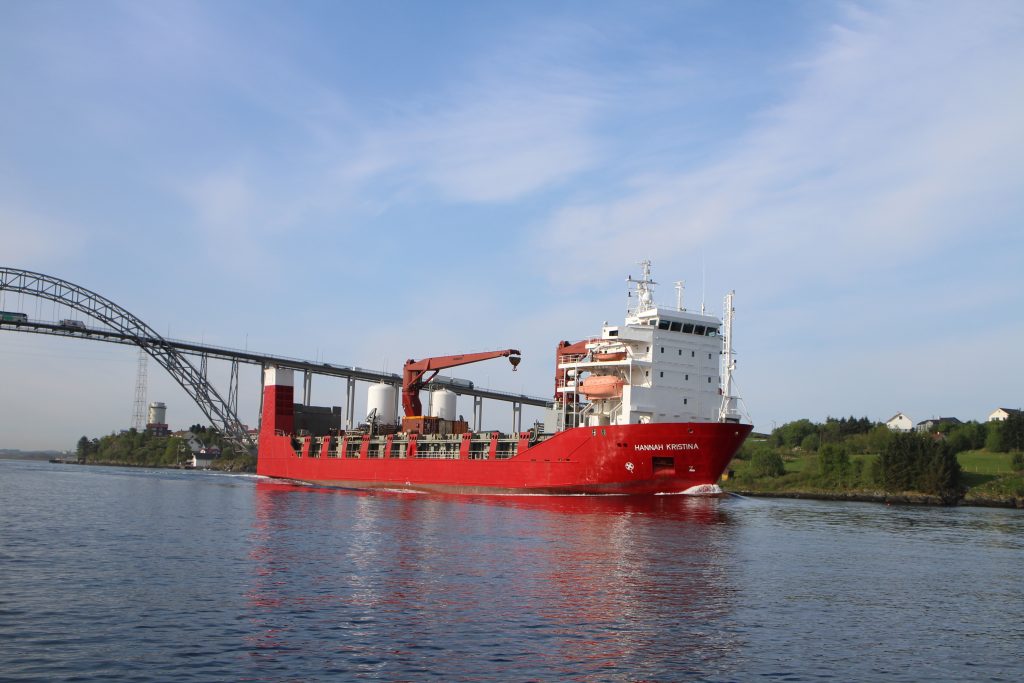 Study contracts for carbon dioxide transport
Gassco has commissioned Knutsen OAS Shipping and Larvik Shipping to study transport of CO2 by ship in connection with the Norwegian government's full-scale project for managing this greenhouse gas.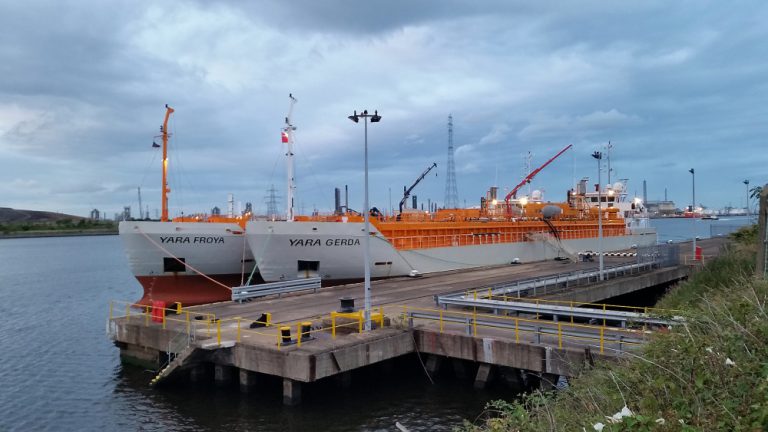 In cooperation with Gassnova, Gassco has earlier studied CO2 handling chains.
"The transport study will help to ensure that the government's ambition of realising at least one full-scale CO2 facility by 2020 can be met," says Gassco CEO Frode Leversund.
"Our long experience of leading complex industrial projects means we're well equipped to develop a detailed basis for the government's decision on continuing a CO2¬ management project."
The CO2 chain is being addressed by industrial players. Gassnova has assigned studies of the relevant capture locations to Norcem in Brevik, Yara at Herøya and Klemetsrud EGE in Oslo, while Gassco and Statoil are responsible for the transport and storage aspects respectively.
"We've had a detailed process to identify the best partners for a collaboration, and are very pleased to award contracts to Knutsen OAS Shipping and Larvik Shipping," says Leversund.
"These two companies will now be starting work immediately on analysing various ship-based solutions, and these are due to be submitted to us by mid-April."